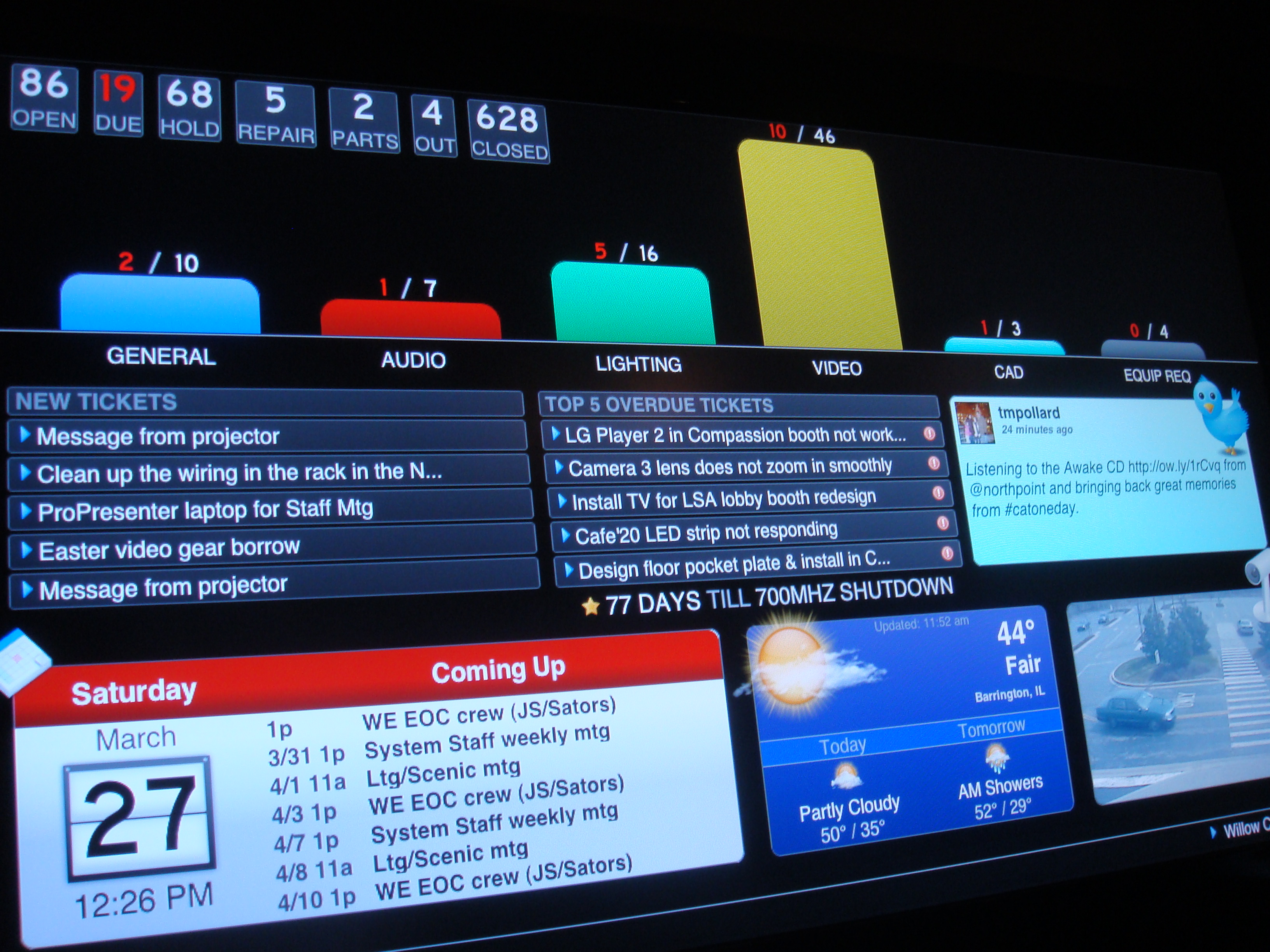 Status Board Contest – Need Your Vote!!
Hello dedicated friends – the status board that I created for Willow Creek Production Systems has been submitted for "The Ultimate Wallboard" contest.  I could totally use your vote as well as your network of friends to help spread the word for a vote! I totally appreciate it in advance!!!
Find this useful? Take just a moment and give a $1. Thanks!